These fun summer events empty New Haven apartments
May 31, 2017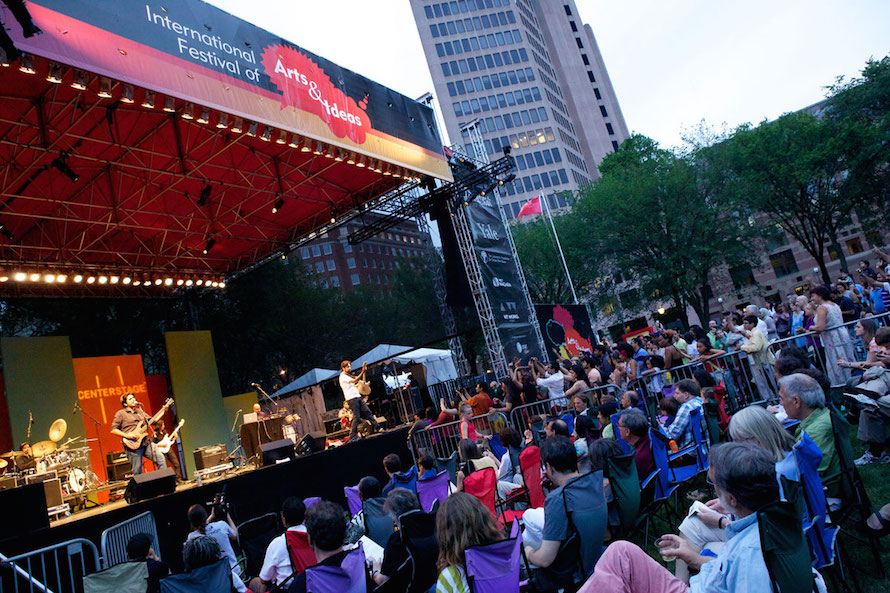 Summer is among the best times to be in New Haven. Sure, Yale University's hometown wakes up in the fall for the school year, but summertime here is hardly sleepy. People are coming out of their New Haven apartments to (finally!) enjoy the weather, not to mention some only-in-season activities. That's why, as we did last year, Corsair has a guide to events happening in the coming months. (Otherwise, the New Haven Independent, our city's local news source, has a nice rundown here of things to do in New Haven this summer.)
Concerts on the Green, boats on the Sound
As always, June gets going with the International Festival of Arts & Ideas, a bonanza of music, dance, theater, and thought. Most of the events are free and Corsair residents get discounts for ticketed performances. (Ask Corsair management.) Note that the festival is starting early this year (June 3) and runs for three weeks. There's a performance, talk, or tour almost every day. If your knowledge of the city is limited to New Haven apartments, now's the time to get out and explore.
A recent addition to the New Haven summer lineup is the Dragon Boat Regatta, also on June 3. Come to Long Wharf (the area along Long Island Sound and New Haven Harbor that you've probably zipped by on I-95) to watch the festivities. In case you're wondering what a dragon boat is, the organizers have an answer: "Essentially, it's a 40 foot canoe with 20 paddlers, a drummer to maintain the cadence, and a sweep or steers-person. The paddlers sit side-by-side in rows of two, and work together in unison to propel the boat." Also, the canoes have dragon heads on them! If that doesn't pique your interest, they've also provided this helpful video.
Summer in New Haven means outdoor music, specifically concerts on the Green. If you didn't get your fill during during Arts & Ideas, the city's Music on the Green happens in July. This series is always good for kitschy fun and where-are-they-now pop acts. This year it's 70s soul group The Stylistics on July 22 and 80s drummer/singer extraordinaire Sheila E. on July 29. Prefer tenors and sopranos to pop singers? Try Opera-Palooza on Aug. 19. It's billed as "a free concert of Arias and an evening of apizza & the best Italian foods of New Haven." (Of course there's pizza! We're in New Haven.)
Watch a movie—or a match
Don't forget outdoor movies! The city's Friday Flicks series brings a movie to a different New Haven park every week. At Corsair, we can hardly wait for Labyrinth, the first of the year on June 2. It's being shown at College Woods, part of our neighborhood's East Rock Park. Speaking of outdoor movies: Corsair's courtyard movie screen—unique among New Haven apartments—will also be up and running this summer.
Looking for sports? This is the second year of the Craft Brew Races, a national franchise that combines a 5K run with a beer festival. The New Haven event is on Aug. 5 in Edgewood Park. For tennis fans, there's the Connecticut Open, which brings world-class players to the Connecticut Tennis Center (next to Yale Bowl) from Aug. 18 to 26. And one of the great Connecticut sporting traditions, the New Haven Road Race (5K, 20K, and half marathon), closes out the summer on Labor Day.
Fall will have people back in their New Haven apartments before you know it, so don't miss it.
[Photo, c/o The International Festival of Arts & Ideas: A concert on the Green, one of the many fun things to do in New Haven this summer.]