Summer in the city: A guide by Corsair, apartments in New Haven
May 19, 2016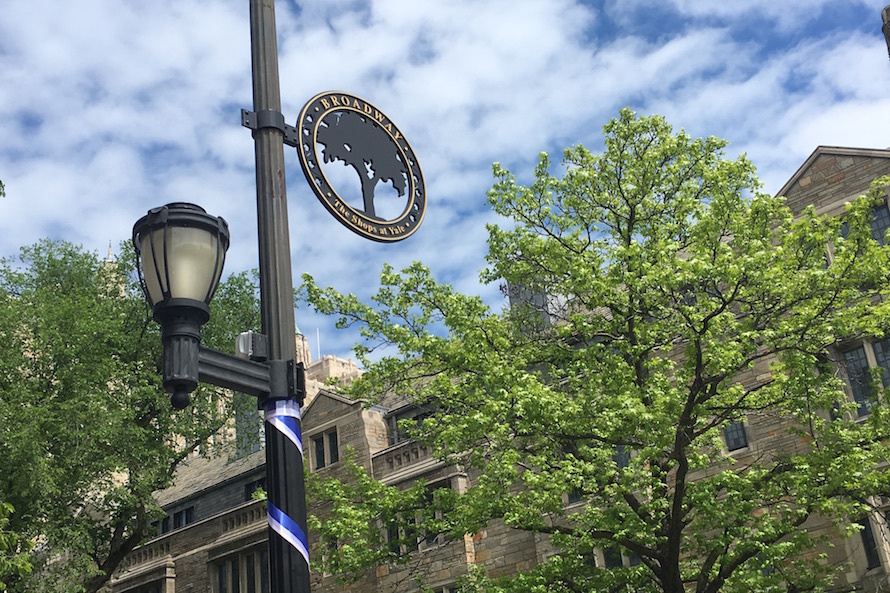 If you're looking for apartments in New Haven, summer is a popular time to move. But did you also know that it's one of the most active times in New Haven, period? If you pictured a summer of sitting in your apartment at Corsair and dreaming about a getaway, think again. You might be surprised to learn that New Haven offers plenty to do this time of year. Aside from the usual outdoor pursuits—beaches in town and elsewhere along the Connecticut shore—New Haven has a full calendar of activities, all of which are easy to get to from your Corsair apartment. For the full story on what's new this year, read this overview from the New Haven Register. (A giant water slide! A regatta! A food festival!) Or, for a comprehensive list, check out this calendar from Info New Haven, a go-to source for all things New Haven (and all things to do in New Haven), especially downtown. For month-by-month highlights of some old favorites, keep reading here.
May: summer comes early to New Haven (just not in the weather)
While Memorial Day marks the beginning of summer in most places, in New Haven the unofficial start is a little earlier — the end of the Yale school year. Of course, Yale isn't the only graduation around — Quinnipiac University, Southern Connecticut State University, Albertus Magnus and other area colleges are having ceremonies, too. But walking around around downtown New Haven, Yale is the one you'll notice the most.
Yale commencement is traditionally the weekend before Memorial Day. If you venture downtown from Corsair, the first signs of summer around campus are the tons of stuff left by undergrads during move-out. (Don't be tempted to take the leftovers for your apartment.) This is followed by an enormous clean-up effort. Dumpsters full of broken furniture quickly disappear. Planters of flowers and newly green lawns pop up overnight. And finally, festive blue-and-white ribbons appear on lamp posts around Old Campus and Broadway. Then students' families descend upon New Haven.
Just when the hubbub of commencement dies down, there are a few weeks of class reunions. You'll notice lots of badge-wearing older folks downtown. This is a tough time to get reservations at many of New Haven's restaurants, but don't worry—in a few weeks, the restaurants are easy to get into! In the meantime, may we suggest skipping the downtown spots near campus and dining in Corsair's neighborhood of East Rock? Or if you really want to avoid the crowds, stay home and enjoy your apartment's amenities.
June: art is in the air
Just as the cherry blossoms in Wooster Square signal that springtime is here every May, you know it's summer in New Haven when the International Festival of Arts & Ideas starts in June. This is a long-running festival in both senses of the term—it's been happening for over 20 years and it goes for two-and-half weeks. Free concerts on the Green are the most popular part of this artistic extravaganza. You can see everything from the New Haven Symphony (this year with acrobats!) to experimental bands with an international flair. (Think rock music played on sitar.) There's always at least one big-name performer: this year, it's George Clinton and P-Funk.
There's more to Arts & Ideas, as it's known, than music. Aside from the performing arts—dance and theater are also well represented—the festival offers walking, biking, and even boat tours. (In fact, Corsair is a tour location this year.) The ideas part of the festival is important, too. True, lectures and panel discussions aren't what most people think of as a summer activity. But there are always at least a few big thinkers on the schedule that will make you want to spend a beautiful day indoors. Maybe that can be your plan after a day of too much sun on the Corsair terrace.
July – concerts, fresh food, and the single most important tip in this blog for people new to apartments in New Haven
Summer is when local food is comes into its own in New England. Luckily, you can find a farmers' market in New Haven four days a week (sometimes more) in high season. Community organization Cityseed runs most of them. The exception is the one started by Upper State Street, our neighborhood's business association, and it happens right outside Corsair, next to Chestnut Fine Foods & Confections, on Saturdays. Of the weekday farmers' markets, try the one on Wednesdays downtown. In June during Arts & Ideas, this market often overlaps with free lunchtime concerts on the Green. In July and August, however, music at the market is a given—the Blues, Berries, and Jam series takes care of that. Why not listen to live music while picking up the makings for dinner to be grilled in the courtyard at Corsair?
Speaking of concerts on the Green (by now, you should sense a theme about summertime activities in New Haven), the city's Music on the Green weekend concerts happen this month. Don't expect the band of the moment, but do expect hitmakers of the 90s, 80s, and sometimes even earlier. Last year's series brought us Salt N Pepa. This year's lineup is En Vogue and Debbie Gibson. But the performers are almost beside the point. Grab a picnic and some friends and have some some fun singing along to old songs. It's summer and it's free.
Here's an insider local tip especially for this month: Yale's summer high school programs make it nearly impossible to get coffee or ice cream downtown in July without waiting in long lines. Luckily, Corsair's neighborhood has both of these necessities! Stay in East Rock and go to Coffee Pedlar or East Rock Coffee (among many nearby options) for your caffeine fix. And if you want to avoid the wait at Ashley's, the beloved York Street scoop shop, you can. State Street pastry shop Marjolaine offers Ashley's ice cream, too. (If you must go downtown for ice cream, there may be some relief this year. A second shop, Arethusa Farm Dairy, recently opened on Chapel Street. They also have excellent cheeses. But then, so does Caseus and it's closer to East Rock.)
August through Labor Day: more music, and some sports
It wouldn't be the last full month of summer in New Haven without at least one more musical event. That's where the New Haven Jazz Festival comes in. The headline concert is on—you guessed it—the New Haven Green. But that's just for starters. It's followed by a week of shows at venues all around New Haven—including a few, like the Owl Shop, that have live jazz year round.
But maybe you've been waiting for a big summer event that's not about arts and food. (At least, not mainly.) How about a sporting event? In that case, August is your month. That's when world-class tennis comes to New Haven with the Connecticut Open. This tournament regularly features some of the top names in women's tennis. (This year's best ratedAr player is world 6th-ranked Petra Kvitova.) Aside from the chance to see top-ranked athletes compete, there's also lots of feasting and drinking to be had if you're lucky enough to snag a premium seat. And even if you aren't, you could end up dining next to a famous athlete downtown.
Summer ends in New Haven in a big way with the New Haven Road Race, a nationally-recognized event that draws over 7,000 runners every year. Sure, it's not the most leisurely way to spend the last day of summer, but a cookout is even better after you've run a 20K. This year, there's even a half marathon! If you're not up for a big race, the 5K is popular with beginners and is an easy loop through East Rock. But even if you don't run at all, watching the finishers pass by the New Haven Green is something you have to experience. You'll be home in plenty of time for summer's last dip in the pool.