Try these places to bring the outdoors inside your New Haven apartment
April 20, 2017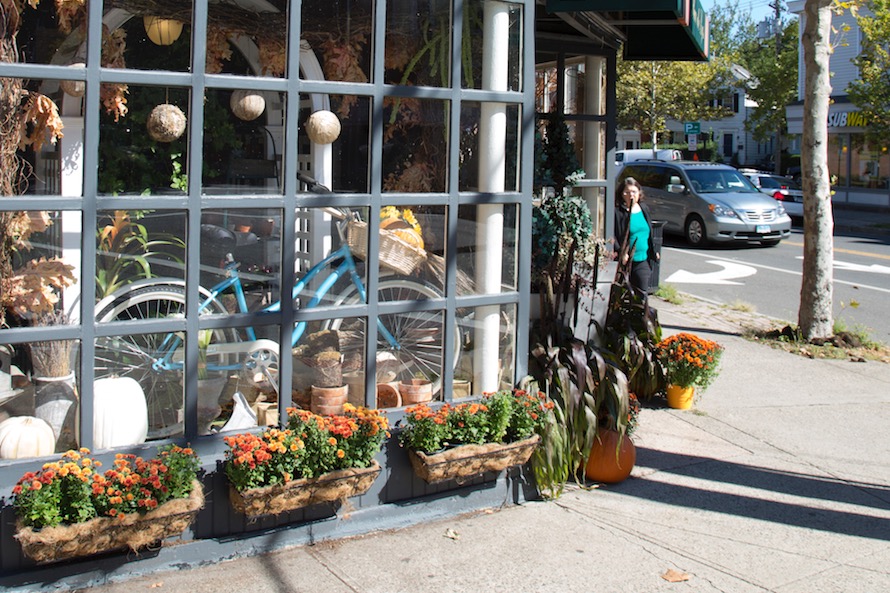 There are many reasons to add a little greenery to your apartment. Houseplants clean the air, they're good for your health, and they add that certain something that makes your apartment cozy. But where do you find a houseplant for your New Haven apartment? There are the expected places, like a certain big-box home improvement retailer. And you can always try the local outpost of a Swedish home furnishings giant. But maybe you want something more interesting, something more (wait for it) homegrown? That's why Corsair put together this handy list.
Follow the flowers
You know the work of Fleur de Lys (990 State St.) if you've been to Corsair. There are floral arrangements from this New Haven florist in the lobby regularly. (If you haven't visited, though, there's always #flowerfriday.) Clearly, this East Rock business is a great source for cut flowers, but did you know they also have a small selection of potted plants? Take a walk and see. The shop is located on a block of Upper State Street that also includes an art gallery, a liquor store, and by-the-slice pizza shop. It also happens to be around the corner from a highly-regarded wine bar. This neighborhood shop is just two blocks from Corsair. It's the one with the thriving sidewalk planters, naturally.
Try something old
What could be more stylish than perfectly placed plants in your apartment? How about the same in charming vintage containers? If that's what you have mind, head down Upper State Street to East Rock's purveyor of vintage and handmade home wares, Vintanthromodern. This Corsair neighbor (four blocks away at 938 State St.) has houseplants in distinctive old planters and repurposed vessels. They've also got a selection of terrariums, those glass-enclosed tiny landscapes that are all over the home decor blogs. Since these small living worlds are assembled by the shop, you'll also get excellent guidance about how to care for them. While you're there, look for prints, textiles, and other accessories to make any New Haven apartment spiffy.
Head outside your New Haven apartment
One of New Haven's prettiest outdoor spots is Edgerton Park (75 Cliff St., off Whitney Ave.). This city gem has an added attraction: a greenhouse. This lovely fieldstone-and-glass building is easily one of the most cheerful places in New Haven—and it's about a mile from Corsair. Wander around and admire the citrus and banana trees and other plants you'd never expect to see in New Haven. But aside from these warm-climate specimens, the greenhouse also has plants for sale as part of a nonprofit horticulture program. Pick up a fern or some ivy or even some culinary herbs for your New Haven apartment. The greenhouse manager is often on hand, so ask how to keep your plant growing once you get it home.