Deals in New Haven just for Corsair residents
October 15, 2016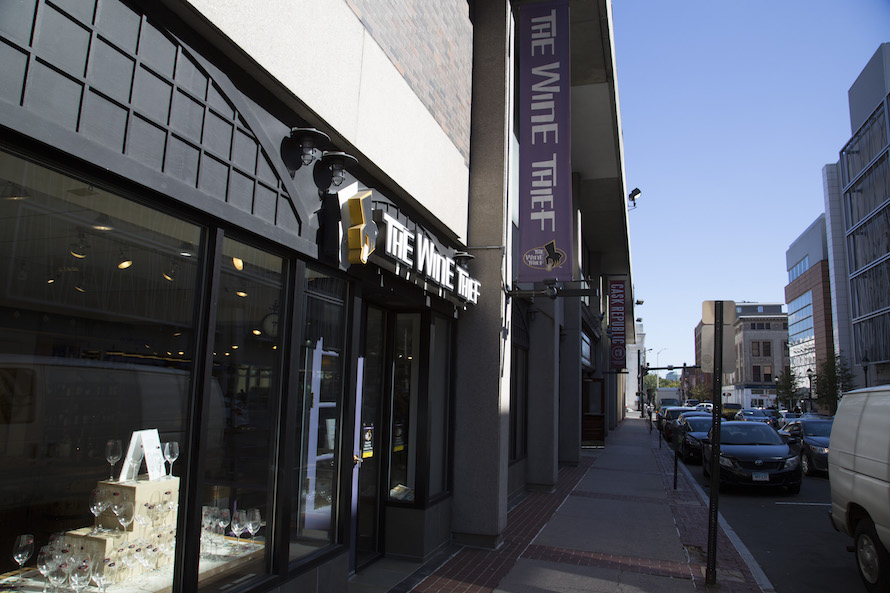 Who doesn't love a good perk? Thankfully, Corsair residents get many, besides living in some of the most exciting apartments in New Haven. Not only are many favorite East Rock and city businesses near Corsair, but some even offer you deals when you live here. Looking for specials on wine, coffee, and fitness—along with luxury apartments in New Haven? You've found the right place.
The Wine Thief, the go-to shop for many New Haven wine drinkers, offers free delivery and a 10 percent discount on cases of wine for Corsair residents. This wine shop has long been tops on many best of New Haven lists, popular for its serious selection and its staff's friendly advice about what to drink. The original location (118 Whitney Ave.) is about a mile from Corsair and is a mainstay in the East Rock neighborhood. The downtown outpost (181 Crown St.) has an even larger selection, particularly if you're interested in their non-wine offerings. (They also have a range of specialty beers and liquors.) The downtown location offers a free wine tasting every Friday evening, a fine to start your weekend and your night out in New Haven.
Stop in for a cup or get some beans to take home at this neighborhood coffee shop (605 East St.) and get a 15 percent discount. In a city of many coffee shops, it's the closest one to Corsair—just one block away from the apartments. But Upper State Street neighbor or not, this coffee shop also happens to serve some of the most meticulously brewed coffee in New Haven. Expect pour-over coffee and cold brew. But coffee aside, also look for the Montreal-style bagels as well as baked goods from the well-regarded shoreline bakery Hen & Heifer.
Say you've gotten hooked on indoor cycling by using Peloton cycles in the onsite gym at Corsair. If you're now inspired to try a cycling class, New Haven's first dedicated indoor cycling studio (199 Crown St.) offers Corsair residents a 20 percent discount. You can choose from classes focusing on endurance or strength, among other workout goals. If you're new to indoor cycling and need some instruction first, Shift also offers free 15-minute intro sessions to help you get comfortable on the bike. Bonus: Shift Cycling has an excellent noodle shop next door, so why not finish your workout with some ramen?
Corsair residents get a 15 percent discount at this nearby location for the popular strength and conditioning program. Crossfit New Haven is just a couple of blocks from Corsair (1175 State St.), right next to a soon-to-be business campus and co-working space. Trolley Square, the sprawling brick complex that houses Crossfit New Haven, is something of a fitness destination, also home to a zumba studio and a place that teaches the martial art known as capoeira. If you're one of the thousands of people who have gotten into the Crossfit craze and you live at Corsair, it couldn't be more convenient to your new apartment in New Haven.
Finally, to keep up with specials on apartments in New Haven at Corsair, don't forget to sign up for our mailing list.