September in New Haven: the guide from Corsair
August 30, 2016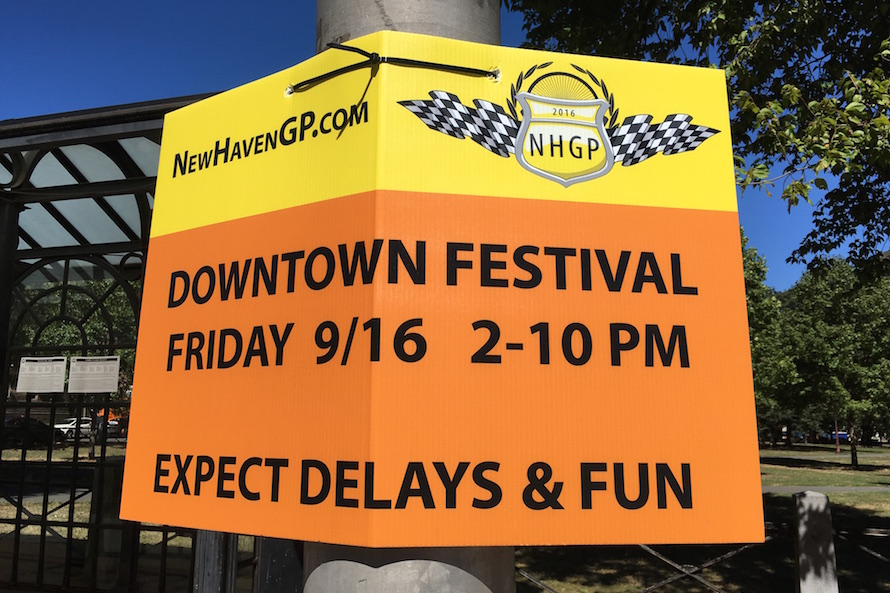 September is an important month at Corsair. It's not just that it's a big time for moving into apartments in New Haven. Or that our grand opening is coming up. Nor is it only that Yale is back in session. (Along with Southern Connecticut State, Quinnipiac University, Albertus Magnus and many other area schools.) When the air turns crisp and summer comes to a close, there's a lot of activity in New Haven. And so much of it is outside the classroom. Or the apartments. What a great time to enjoy our city!
Culturally speaking, it's an exciting month. If you're near Corsair and you like theater, Yale Rep and Long Wharf Theater have their new seasons starting. All of the museums and libraries have new exhibits. (Including the stunning Beinecke Library, just reopened after a year.) For music, all the rock venues tend to step up their lineups in the fall. (Check out College Street Music Hall—New Haven's new-ish and, many say, best concert place—which has a particularly packed schedule this month.) Lots of arts organizations on summer hiatus are getting active again, as local calendars attest. It's also a good time for a brisk run or a team sport.
And then there are special events. Here are a few picks near Corsair and throughout New Haven.
Sept. 10
If summer is the season for music festivals, this is a notable exception. CT Folk uses a broad definition of folk, including everything ranging from roots to bluegrass for this day of music. The accompanying expo is a mini fair of environmentally-focused vendors and community organizations. Best of all, the whole thing happens in beautiful Edgerton Park. Although we're partial to East Rock Park for to its proximity to Corsair, this former estate is a New Haven gem. And it's only a mile and a half away on the edge of New Haven and the East Rock neighborhood.
Sept. 16
Our love of bikes is well established at Corsair. But even if you're indifferent about cycling, you've got to see this bike race downtown. You can't not get excited when dozens of cyclists whiz by at daring speeds on city streets at twilight. Even better, the race doubles as a street festival with a dedicated food area featuring—what else in New Haven?—pizza. Grab a slice, grab a beer, and enjoy a night downtown.
Sunday in the Park (a pastoral afternoon near Corsair!)
Sept. 18
Speaking of Edgerton Park, if you really want to experience this place and its old-time splendor, try this afternoon modeled after a traditional English country fair. The theme is appropriate, since the property itself was designed in the style of 18th century English landscape gardens. Expect farm animals, kids' activities, a book sale, and some bagpipes at this free event. Stop by the greenhouses, always a good place to buy some plants for your apartment. And when you've had your fill of the 18th century, head back to Upper State Street, home to lovely early late 19th century architecture and your 21st century apartments, Corsair.
Sept. 24
For lovers of hops and mollusks, this tasting (and tasty) event is for back for a second year. Try the work of many Connecticut breweries and several varieties of New England oysters without even leaving East Rock. (This beer fest is only a mile from Corsair!) The garden in the name is a community garden, a landmark on (or maybe, instead of) the lawn of a church on the neighborhood's grandest thoroughfare. The New Haven Land Trust, which benefits from the event, manages the city's largest community gardening program (including one around the corner from Corsair), along with caring for several nature preserves. Your ticket makes the city a little greener—something we can all drink to.
And then get ready for October and lots and lots of art. And noodles.