New breweries near Corsair: reporting from our apartments in New Haven
June 30, 2017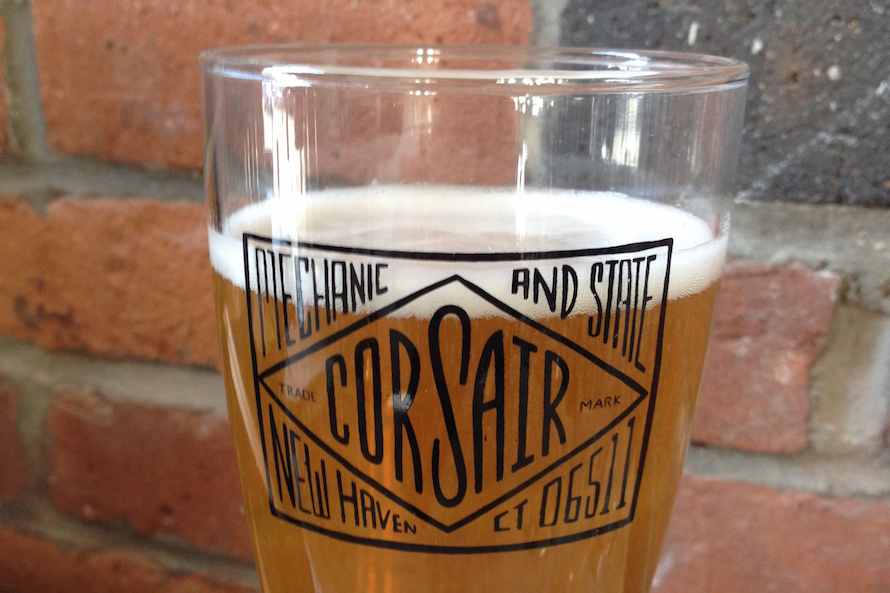 We enjoy a good beer at Corsair—notice the tap in our communal living room bar—so imagine our delight in learning that two new breweries are opening in New Haven. But not just anywhere in New Haven. Both are in the East Rock neighborhood—same as Corsair! And not only that, but one is around the corner from us in Goatville. And the other is not much farther on Upper State Street. We're looking forward to having them near our apartments for rent in New Haven, so we're spreading the word.
East Rock Brewing Co.—right by Corsair
We've been watching closely ever since we read last year that East Rock Brewing Co. was planning to open on Nicoll Street. (And we're not the only ones who are excited, reported the New Haven Register.) Just how close will East Rock Brewing Co. be to our apartments for rent in New Haven? It's a scant five-block walk from Corsair. The brewery will be in an old factory building that's also home to a fitness center, Mactivity.
Here's what we know so far, culled from various news sources:
• East Rock Brewing Co. will specialize in German-style lagers, offering three beers to start. Owner Tim Wilson told the Yale Daily News they will be "elegant, refined" beers.
• There will be a tasting room that seats about 100.
• They won't serve food at first but there might be food trucks or food from other restaurants.
• Brewing could start as soon as this fall.
There's more! A brewpub on Upper State Street
This is all good news for anyone who wants craft breweries near their apartments for rent in New Haven. But it gets even better. About a year ago, the New Haven Independent also reported that a second brewery—a brew pub—would be coming to the neighborhood, right on State Street. (Yep, that's our street and the exact spot is a 15-minute walk away.) The location is a noted modernist building that was home to Jet Cleaners for over 50 years. (They're still open in a smaller storefront nearby.) Since then, the brewery's owners have been quiet about their opening plans. We can report, however, that construction is underway.
In the meantime…
Until the new breweries open, we might head downtown to BAR, New Haven's first brewpub, or go north to No Worries Brewing. (From Corsair, it's only three miles up State Street in neighboring Hamden.) And when the new places open, we'll be there, too. Cheers!