Try the seafood at this new restaurant near Corsair
January 12, 2017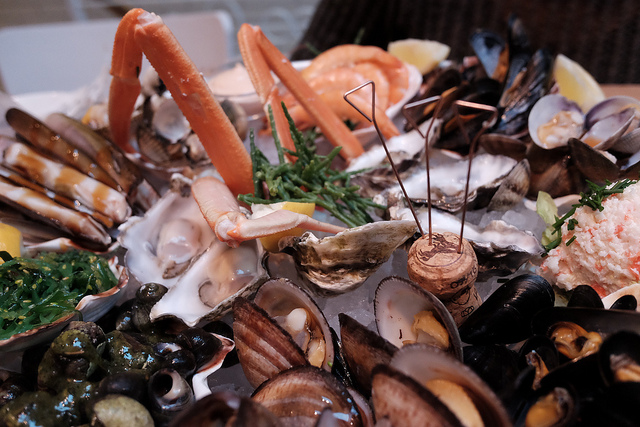 Boiling Soho is one of the best seafood spots in New Haven. Seafood pancakes and jelly egg with clams may sound like odd menu items, but guests are raving about the incredibly fresh seafood and attentive service found at this brand new raw bar.
A simple, minimalist interior of red brick and wooden walls decorated with sparse ocean-themed art make the food the main focal point. Boiling Soho serves up fresh seafood by the bag and its BYOB policy allows you to bring along your favorite wine. Guests love this cajun-inspired spot's low-country boils, and they say that seasonings are less intense than traditional cajun fare to accommodate local taste, so spice lovers should take note and order spicier than their usual preference.
Boiling Soho's friendly staff serve up steamy, fresh seafood until 10 p.m. on Sundays and Mondays, 11 p.m. Tuesday through Thursday, and midnight on Fridays and Saturdays.