Warm up with a bowl of ramen at Mecha Noodle Bar
December 14, 2016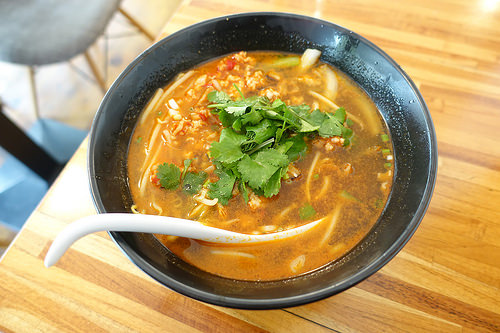 Mecha Noodle Bar is a lively, casual restaurant serving comforting Asian dishes, including Vietnamese pho and Japanese ramen. Mecha means "Mom and Pop" in Vietnamese, and is a way to pay homage to the origins of these delicious dishes.
Start your meal off with one of their steamed pork belly bao buns, which are perfectly crispy and served with a flavorful chili oil sauce. For the main event, try their hearty pho or ramen, complete with a variety of toppings and add-ons. Wash it all down with their bubble tea coming in three different flavors – Temple of the Sun, Lucky Peach, or Thai.
Fans praise Mecha for their friendly and fast service, modern atmosphere, and generous portions. They also work hard to use local and natural ingredients in all of their dishes. If you're looking for a unique date spot or are just in the mood for some savory soup and noodles, Mecha Noodle Bar is there for you.