Beat the heat on State Street: the Corsair guide to frozen treats (all near your apartment in New Haven!)
July 28, 2016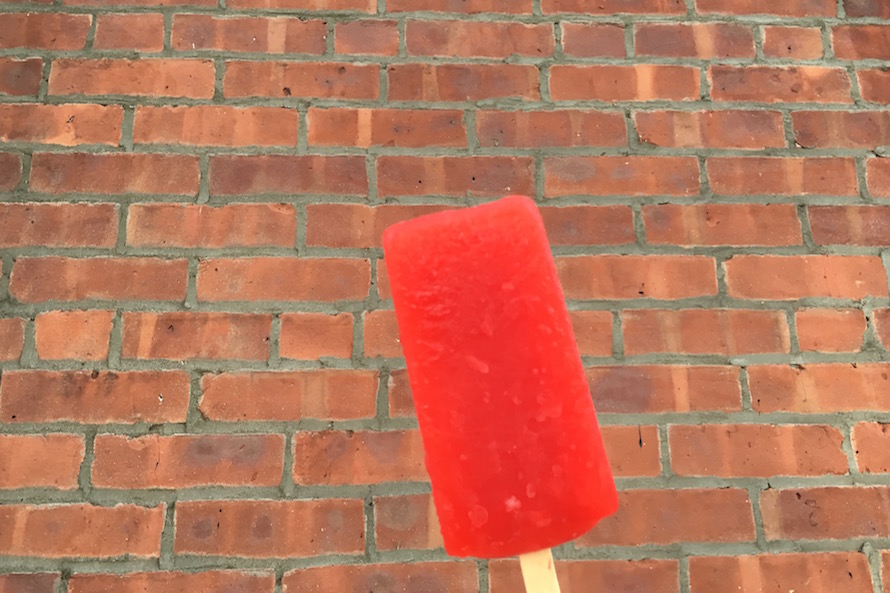 It's blazing hot. So much so that the thought of leaving your apartment in New Haven seems like a chore. (Especially if you live at Corsair, with amenities that make it easy to control the temperature.) What to do? Before you turn to Uber to bring you some ice cream, why not walk just a block or two from Corsair for some cold sweet treats from the neighborhood shops of East Rock? We've found the best frozen confections nearby on Upper State Street—all mere steps from our home base at 1050 State.
Tlaxcala Grocery (964 State St.)
The shelves inside this tiny storefront are packed high with bins selling bulk beans and nuts. There's also an impressive selection of hot sauces and dried chili peppers. Amid all this, it's easy to miss the small freezer case near the door, below the wall of spices. There you'll find paletas—the frozen Mexican treat akin to Popsicles—for the bargain price of $1.50. Look for tropical flavors like coconut and lime and some less-often-seen fruits like gooseberry. We recommend the arroz con leche—also known as rice pudding—and the pistachio.
Hanmi Oriental Food & Gift Shop (1008 State St.)
It's where you go to stock up on noodles for your pantry, but did you know that this Asian grocery also has delightful frozen fruit and ice pops? The honeydew melon flavor is creamy and sherbet-like and tastes like actual fruit. The banana, not as much. For $1 a pop, though, you can afford to experiment. Maybe that's why we tried the "Jaws" ice pop. (In case you're wondering, it's gray and vaguely shark-shaped, but has a pink core and tastes like strawberries.) We're also looking forward to trying the sweet corn flavor. Why not? Who knew that such wonders await near your apartment in New Haven?
Marjolaine Pastry Shop (961 State St.)
When you can't get downtown to Ashley's, this neighborhood patisserie brings the greatest hits of New Haven's oldest ice cream shop right to you on Upper State Street. Have a seat and enjoy a scoop ($3.50) or two ($4.50) in front of the colorful mural of Paris. If you still have room, try some pastries or get some to bring back home. After all, what's a luxury apartment in New Haven without fresh baked goods?
Bonus advanced tip: a former East Rocker we know swears that the nearby Shell station (141 Willow St.) gets new and obscure Ben & Jerry's flavors more often than other places in town. Next time you're filling up the car on the way to the beach, why not peruse the pints and see if that's right? Take one back to your apartment in New Haven and enjoy.