Three things you didn't know you could do a short walk from Corsair (Or, How to get creative within five minutes of your apartment in New Haven)
April 11, 2016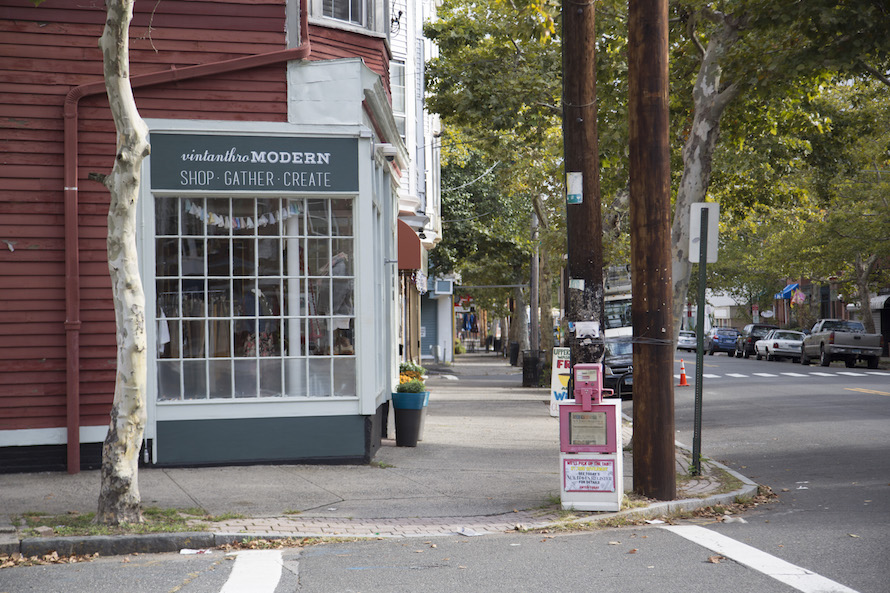 When you're looking for apartments in New Haven or anywhere, you want a great neighborhood. Upper State Street, home to Corsair in East Rock, has all the standard requirements. Great bars and restaurants? Check. (There are many.) A beautiful park? Yes. (East Rock Park.) Close to work or school? Done and done. (Corsair is convenient to Yale University, Yale-New Haven Hospital, downtown New Haven, and I-91 for commuting to Quinnipiac University and points north and south.)
But what about those unusual features that make a neighborhood special? What about activities you can't find just anywhere? Upper State Street has them, and you can walk there from Corsair. Here are three that will help you get creative and learn something:
Get crafty.
Maybe living at Corsair—with its handcrafted kitchen islands, custom woodworker-made furniture, and commissioned artworks—has inspired you to get your make on. One place to do it is at East Street Arts, just two blocks away at 597 East Street. This social enterprise teaches gives people of all abilities the opportunity to become artisans by learning caning or chair seat weaving. But it also doubles as a community arts center that offers workshops for the public. You can learn caning as well as crafts like jewelry making. Classes are low-key enough that some serve wine.
But if you don't feel like making your own chair seat, no problem. East Street Arts also has a retail shop where you can buy chairs with new caning already complete. Most cost little more than an IKEA special, only refurbished by hand and benefiting a good cause. It's a one-of-a-kind and noble addition to your Corsair apartment.
Parler français.
You can practice your world language skills in the neighborhood, and not just in Upper State Street's many international restaurants. Aux 3 Pommes (979 State Street) is a language school offering group and private lessons. As you would expect, they teach French, but that's not their only offering. They also have classes in Spanish, Mandarin, German, Italian, Japanese, Portuguese, Arabic, Greek and Russian. Perhaps you'll become so fluent you can walk into Marjolaine and order your croissant in…Spanish. (It's a French-style bakery, but other languages are spoken.) You could travel the world for this kind of immersive language experience. Or just walk three blocks from Corsair.
Improvise
Are you a musician who just wants to let go? The New Haven Improvisers Collective may be for you. This long-running experiment in music happens right on State Street. Appropriately, instructions are open-ended. Explains the New Haven Independent: "Bring your ideas, your instrument, and your imagination." The action—officially, a workshop—goes down monthly at Neverending Books (810 State Street), a freewheeling neighborhood fixture. (Are you puzzled by what happens behind those sporadically open doors? Many people are. Thankfully, the Daily Nutmeg has provided some answers.)
However, if the thought of performing freeform is a little scary for you, don't despair. You can also watch and listen, perhaps followed by a beverage. In addition to its standing happening on State Street, the collective also performs at Firehouse 12, a hip and cozy bar/performance space/recording studio in the 9th Square section of downtown. At Corsair, we love our neighborhood, but we also enjoy seeing New Haven outside of East Rock.